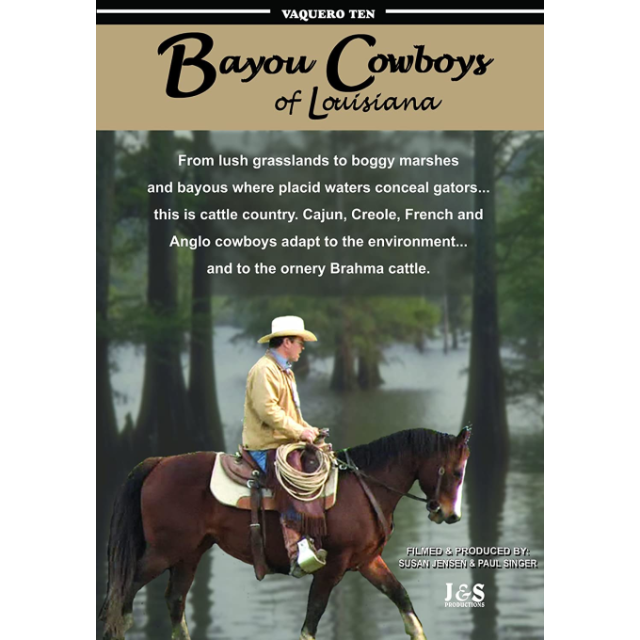 Bayou Cowboys of Louisiana DVD
643157428145
In this country, cowboying goes along with part-time 'gator hunting and Cajun and Zydeco music packs more kick than a Crawfish Étouffée. Cattle handling draws on many roots — France, Canada, Africa Spain, with a little Texas thrown in, too. Muddy marshlands, drenching rains, and vicious hurricanes wield their influence on horses, saddles and the intrepid cowboys who ride them. So when it comes to gear, practicality rules. Featuring the Cajun, Creole and Marshlands Cowboys with plenty of lively Cajun and Zydeco Cowboy music.
Volume 10 in the Vaquero Series DVDs.
Real-time shipping quotes and carriers are found in the checkout page.
In-stock items usually ship within 24-48 hours of order. Out of stock, custom and special order items will ship as soon as available and an email notification will be sent for items not available for immediate ship. If you have a requirement for an item on a specific date, please note that on your order and if we can't ship immediately, we will be in touch to let you know to choose an alternative. 
Custom Orders usually run 4-6 weeks depending on how busy our custom shop is.  If you need by a certain date, please contact us at customcowboy@vcn.com or 1-800-487-2692 to inquire about specific time frames.
We ship directly from our brick and mortar store in Cody Wyoming.