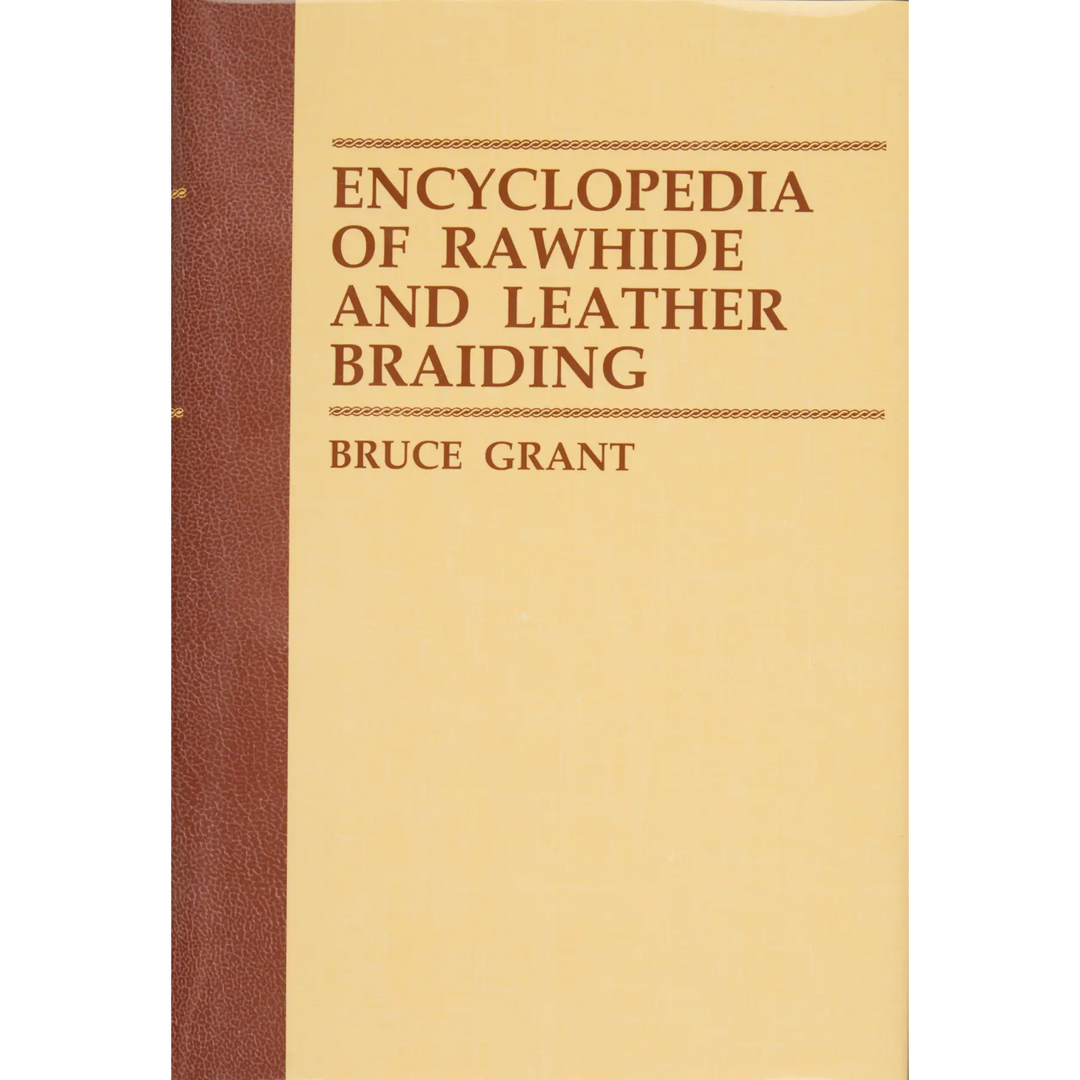 Encyclopedia of Rawhide and Leather Braiding
9780870331619
Bruce Grant
Hardcover
The Encyclopedia of Rawhide and Leather Braiding is the definitive work on the subject and results from the late Bruce Grant's many years of interest and experience as a braider and writer on the subject. It combines most of the material published in Leather Braiding and How to Make Cowboy Horse Gear with a mass of completely new material. The book's more than 350 illustrations are arranged so that the step-by-step instructions face the picture being described, making it very easy to follow. While the book is primarily for those interested in leathercraft, in nearly all cases the methods of braiding are applicable to many other materials, such as silk, cotton, plastic, catgut, or horsehair.  206 b/w photos, 1,254 illustrations. 558 pp.

An excellent resource and a must have book!
Real-time shipping quotes and carriers are found in the checkout page.
In-stock items usually ship within 24-48 hours of order. Out of stock, custom and special order items will ship as soon as available and an email notification will be sent for items not available for immediate ship. If you have a requirement for an item on a specific date, please note that on your order and if we can't ship immediately, we will be in touch to let you know to choose an alternative. 
Custom Orders usually run 4-6 weeks depending on how busy our custom shop is.  If you need by a certain date, please contact us at customcowboy@vcn.com or 1-800-487-2692 to inquire about specific time frames.
We ship directly from our brick and mortar store in Cody Wyoming.