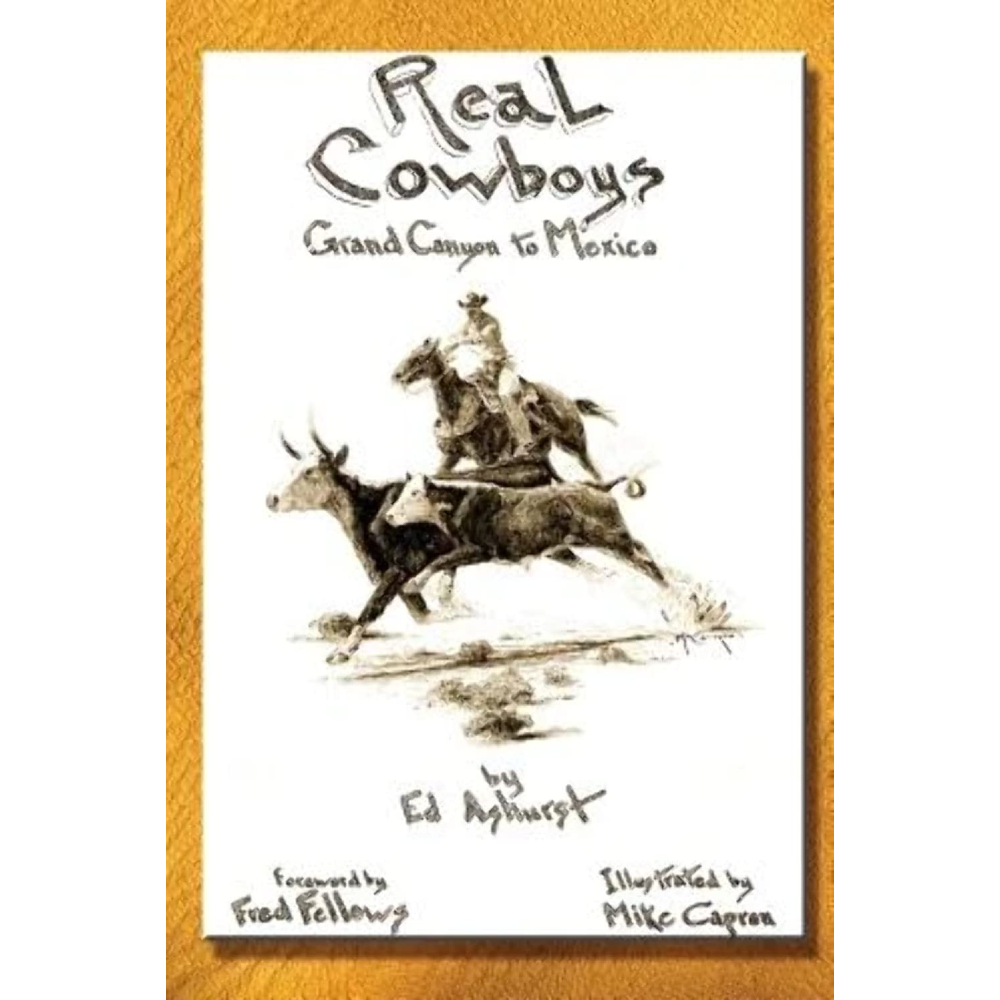 Real Cowboys Grand Canyon To Mexico
9780989867665
Ed Ashurst
Contrary to what some people think, the cowboy is not dead.  You can't see cattle gathered and worked in rough country from the freeway or out of a United Airline's window.  There are men and women working cattle in the vast reaches of the West almost always out of reach of cell phones.  This book, Real Cowboys, is about these men and women, some passed on and some still living. 

"Here is forty-some years gathering of my cowboy stories compiled in a book." It is illustrated by the famous Texas artist Mike Capron with a foreword by Fred Fellows, 240 pages, 70-some thousand words, 91 pictures including old photographs and original Capron sketches, soft cover, printed in the USA. Great book for anyone who likes to read about the western lifestyle.
Real-time shipping quotes and carriers are found in the checkout page.
In-stock items usually ship within 24-48 hours of order. Out of stock, custom and special order items will ship as soon as available and an email notification will be sent for items not available for immediate ship. If you have a requirement for an item on a specific date, please note that on your order and if we can't ship immediately, we will be in touch to let you know to choose an alternative. 
Custom Orders usually run 4-6 weeks depending on how busy our custom shop is.  If you need by a certain date, please contact us at customcowboy@vcn.com or 1-800-487-2692 to inquire about specific time frames.
We ship directly from our brick and mortar store in Cody Wyoming.