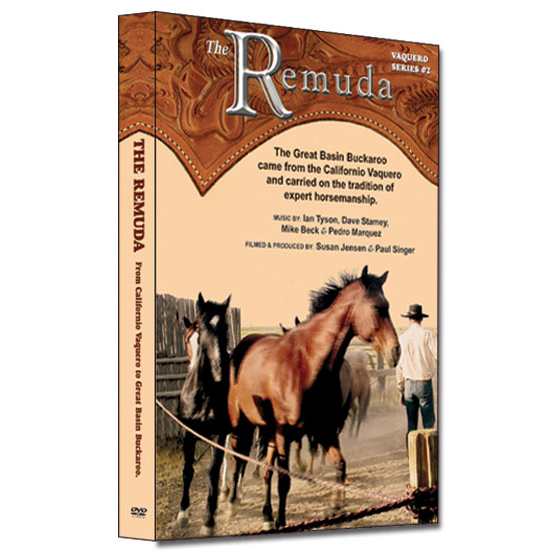 Vaquero Series DVD#2: Remuda
The evolution of the buckaroo has a fascinating history. It began in Alta CA over 200 years ago with the Californio Vaquero, then moved northward into the Great Basin when the California ranchos were fenced out. The Remuda takes us from the rolling hills of California to the sagebrush sea of Nevada and Oregon, where everything is bigger and wilder, an environment that is aptly named, America's Outback. This feature-length documentary runs 92 minutes.
Real-time shipping quotes and carriers are found in the checkout page.
In-stock items usually ship within 24-48 hours of order. Out of stock, custom and special order items will ship as soon as available and an email notification will be sent for items not available for immediate ship. If you have a requirement for an item on a specific date, please note that on your order and if we can't ship immediately, we will be in touch to let you know to choose an alternative. 
Custom Orders usually run 4-6 weeks depending on how busy our custom shop is.  If you need by a certain date, please contact us at customcowboy@vcn.com or 1-800-487-2692 to inquire about specific time frames.
We ship directly from our brick and mortar store in Cody Wyoming.